PAST FILM SCREENING
November 29 – 2PM + 7:30PM
UK / Poland, 2017 – Rated 14A – 95 minutes
Directed by Dorota Kobiela, Hugh Welchman
Cast: Jerome Flynn, Aidan Turner, Eleanor Tomlinson
)
On July 27, 1890, a gaunt figure stumbled down a drowsy high street at twilight in the small French country town of Auvers. The man was carrying nothing; his hands clasped to a fresh bullet wound leaking blood from his belly. This was Vincent van Gogh, then a little known artist; now the most famous artist in the world. His tragic death has long been known, what has remained a mystery is how and why he came to be shot. Loving Vincent tells that story.
"Brings a poetic sense of tragedy to the last act of van Gogh's life, and fresh insight into the kind of man he was." – Peter Debruge, Variety
SPECIAL GUEST FOR EVENING SCREENING: VALERIE FULFORD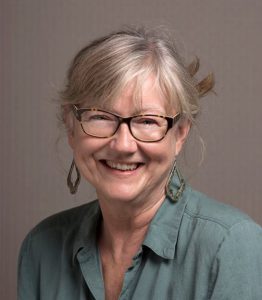 We are excited to welcome Valerie Fulford, one of the more than 100 artists who painted the 65000 film frames for the "visual feast"!
This Ottawa-based artist is a Professor at Sheridan College of Arts and Animation in Art Fundamentals.
After training in Poland, Valerie moved to Greece to work on three different scenes involving Armand Roulin, The Old Man, and Armand speaking to his father, Postman Roulin.
The intense work on just those three scenes consumed  more than 1000 hours.
Join us following the evening showing at approximately 9:10PM for a discussion on Valerie's artistic journey animating in the impressionist style of Vincent van Gogh.
SINGLE
TICKETS
ONLINE THROUGH THE EMPIRE THEATRE WEBSITE
Evening/ Matinee - $12
Student -$5
BUY TICKETS