Season Membership at Quinte Film Alternative includes:
  Guaranteed admission to ALL 19 Films
  2:00 pm matinee or 7:00 pm evening screenings at your convenience
 2 Free guest tickets
  Membership includes exclusive entrance to our 19th film—the June Finale and Social
Type of Memberships:
Fall Membership – $80
9 films
1 free guest ticket
September to January
Spring Membership – $80
9 films
1 free guest ticket
February to May

Season Membership – $150
18 films


2 free guest tickets


September to May (Save $10!)
Screenings are every other Wednesday
 from September to June

  Matinee (2:00 PM) / Evening (7:00 PM)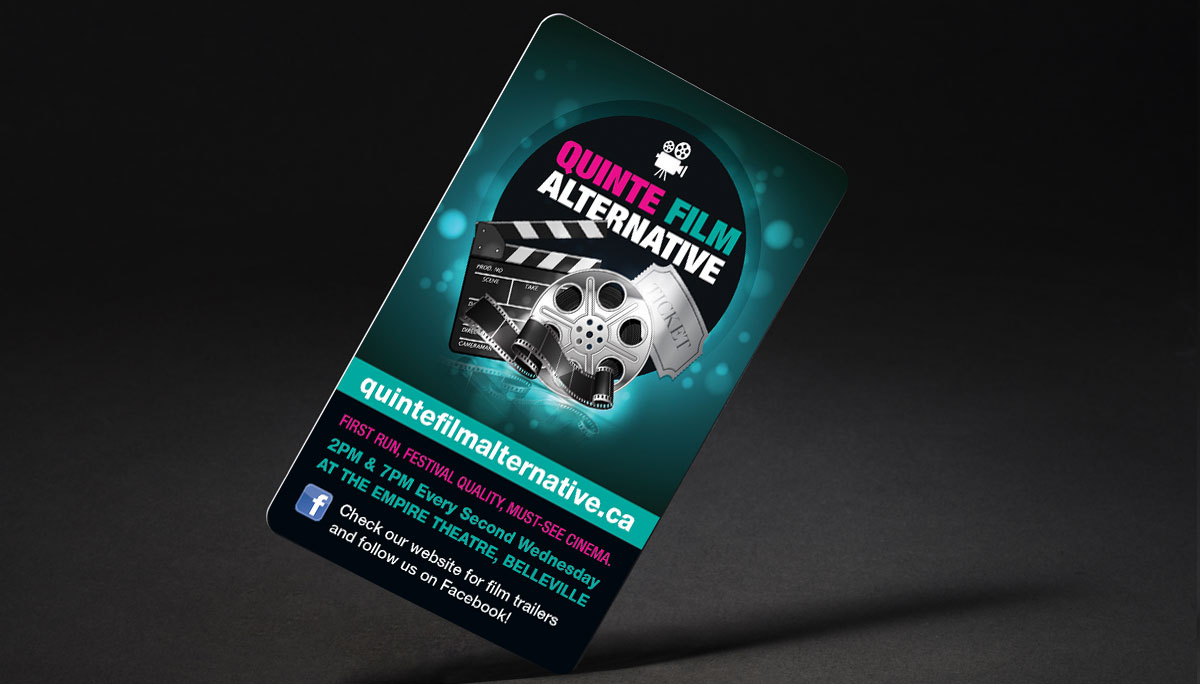 ---
REGISTER ONLINE NOW
Fill out the form below to register for membership of the Quinte Film Alternative.
*all fields are required
REGISTER VIA PRINTED FORM
On GREAT MOVIE WEDNESDAYS registration forms and payments may be submitted at the membership desk in the Empire Theatre lobby.*
*Memberships cannot be purchased at the box office. Only single tickets are available there.
You may download, print and fill out the registration form provided below.
---
Payments may be made via the following the options:
Pay at QFA desk in theatre:
Cheque, cash, debit or credit card
Send a cheque to the mailing address:
Quinte Film Alternative
P.O. Box 22172
Belleville, Ontario
K8N 5V7
Send by email transfer to:
payment@quintefilmalternative.ca
Include the completed membership form when using mail (cheque). Bring the completed form when paying in person.
NOTE: You may pick up your membership at QFA Membership Table in The Empire Theatre lobby during the hour before any QFA film screening.